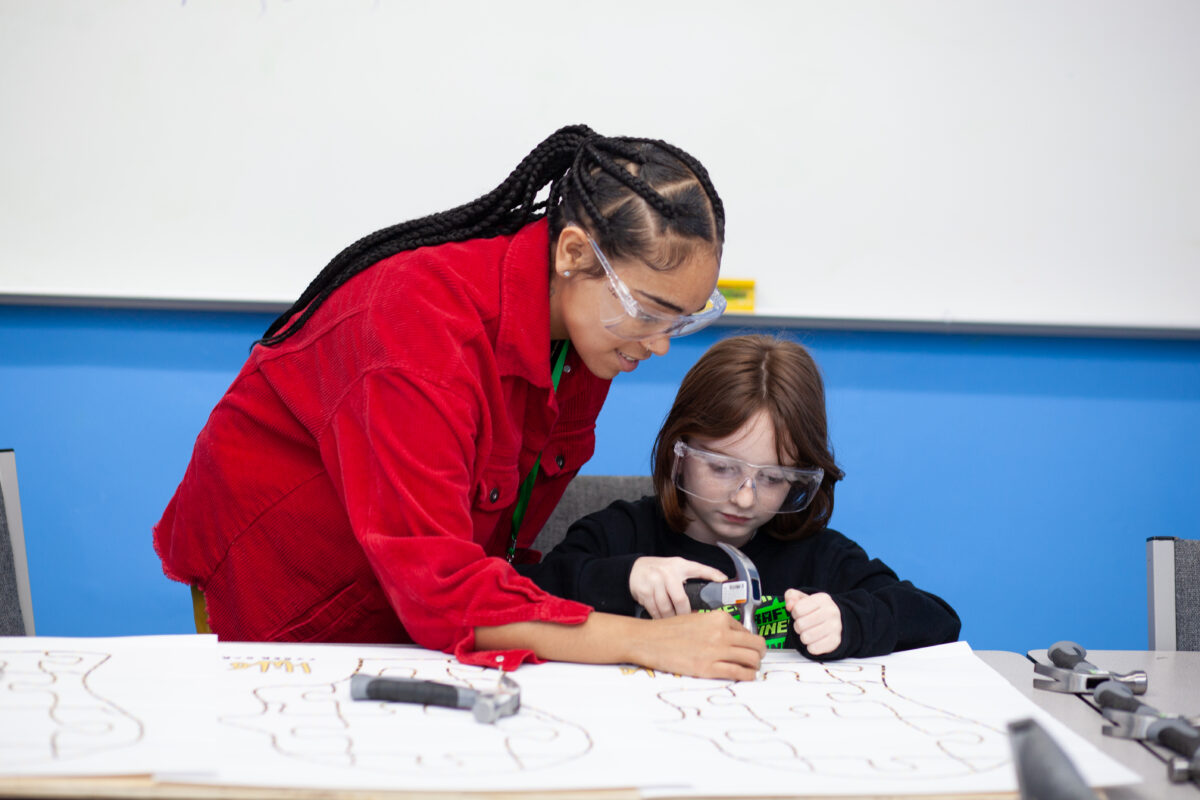 Maker's Day in Bridgeton
Saturday, March 25, 2023
11am-2pm
40 & 46 E Commerce St. Bridgeton, NJ
Free for all ages!
Join us at SteamWorks and Hopeloft in Bridgeton for family-friendly STEAM activities and free food!
Experience fun for the whole family in Bridgeton at the 9th Annual NJ Makers Day celebration held at STEAMWorks NJ (46 E. Commerce St.) and Hopeloft (40 East Commerce St.) on Saturday, March 25th from 11am-2pm.
Activities include: creating cardboard sculptures, making keychains, building upcycled wind chimes, creating circuit greeting cards, audio recording in the HopeLoft studio, and more! Enjoy a presentation by the Bayshore Center at Bivalve and learn from the AmeriCorps NJ Watershed Ambassadors Program about how pollution affects our local watershed! Free food and snacks will be provided.
Families to College, a cooperative program of Appel Farm Arts & Music Center and United Advocacy Group, is excited to participate in the 9th Annual New Jersey Makers Day in support of NJ Stem Month.