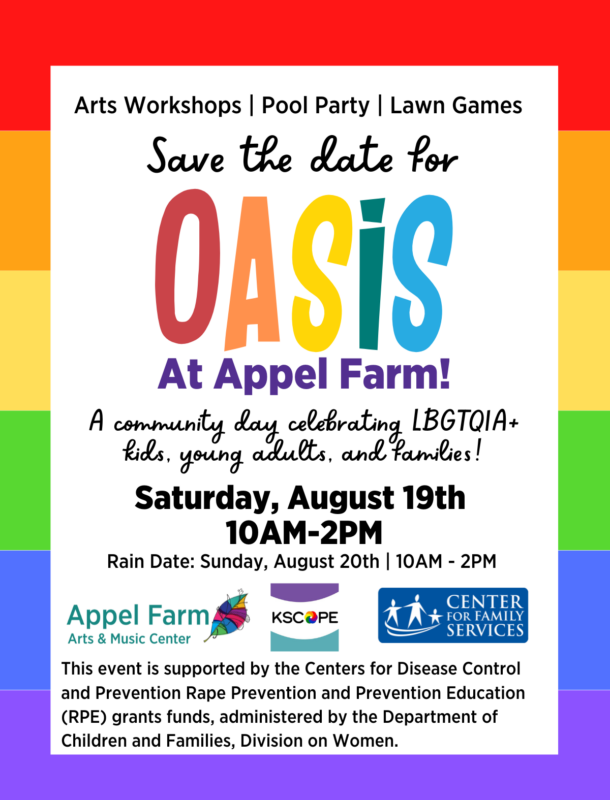 OASIS @ Appel Farm
Saturday, August 19, 2023
10am-2pm
FREE
All ages
Appel Farm Arts & Music Center and Kaleidoscope will be hosting an event called Oasis!
OASIS (Open Art & Safe Inclusive Spaces) will be a FREE community day celebrating LGBTQIA+ kids, young adults, and families. We will have visual and performing arts workshops, time for community building, lawn games and activities, giveaways, and more!
Oasis will be held on the Appel Farm campus on Saturday, August 19th or Sunday, August 20th if it rains.
Please sign-up through the RSVP link by Friday, August 11 if you plan on attending!