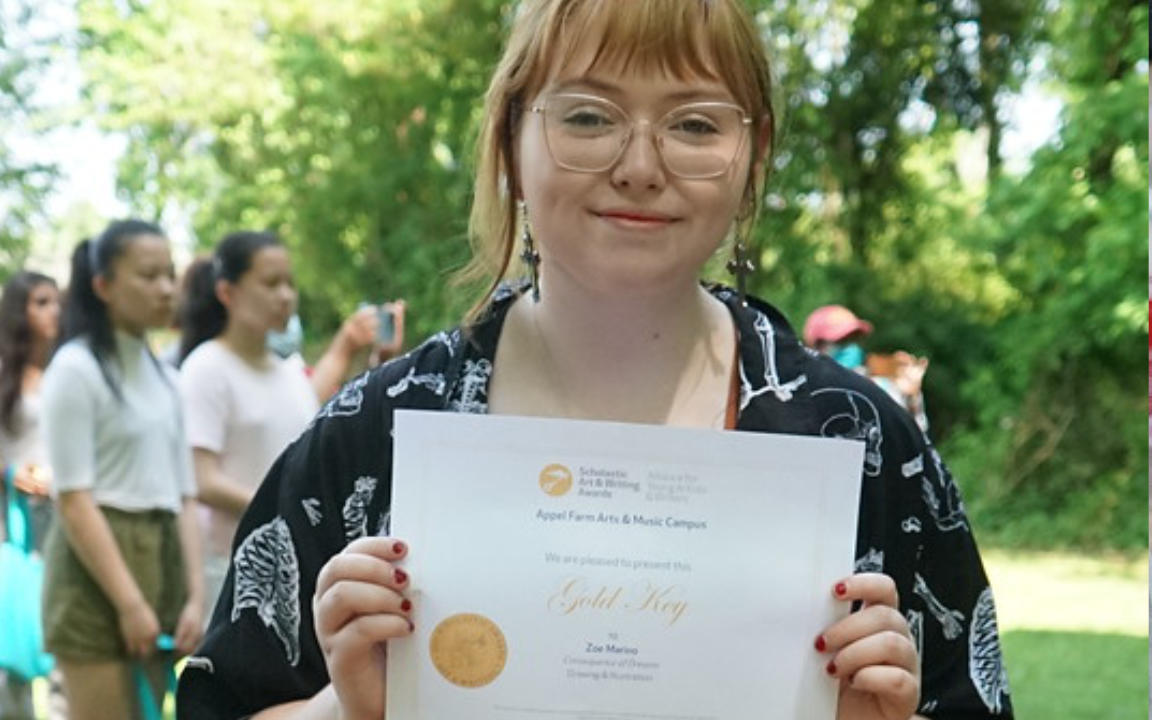 Registration Open for Scholastic Art & Writing Awards
September 1 – December 6, 2023
The Scholastic Art & Writing Awards are a national competition founded in 1923. For nearly a century, they have inspired bold ideas in creative teens throughout the country.
Who can participate?
Creative teens (13+) in grades 7–12 from Middlesex, Monmouth, Mercer, Somerset, Hunterdon, Atlantic, Burlington, Camden, Cape May, Cumberland, Gloucester, Ocean, and Salem Counties in New Jersey may participate in the South Jersey Art Region.
How to Enter
Visit the South Jersey Art Region page for guidelines and announcements.
Submission fees are $10 per invdividual submission and $30 per portfolio submission.
Enter your work by the December deadline.
Every category has specific requirements. Please read the category descriptions carefully.
Email Kristina Hill at khill@appelfarm.org with questions.