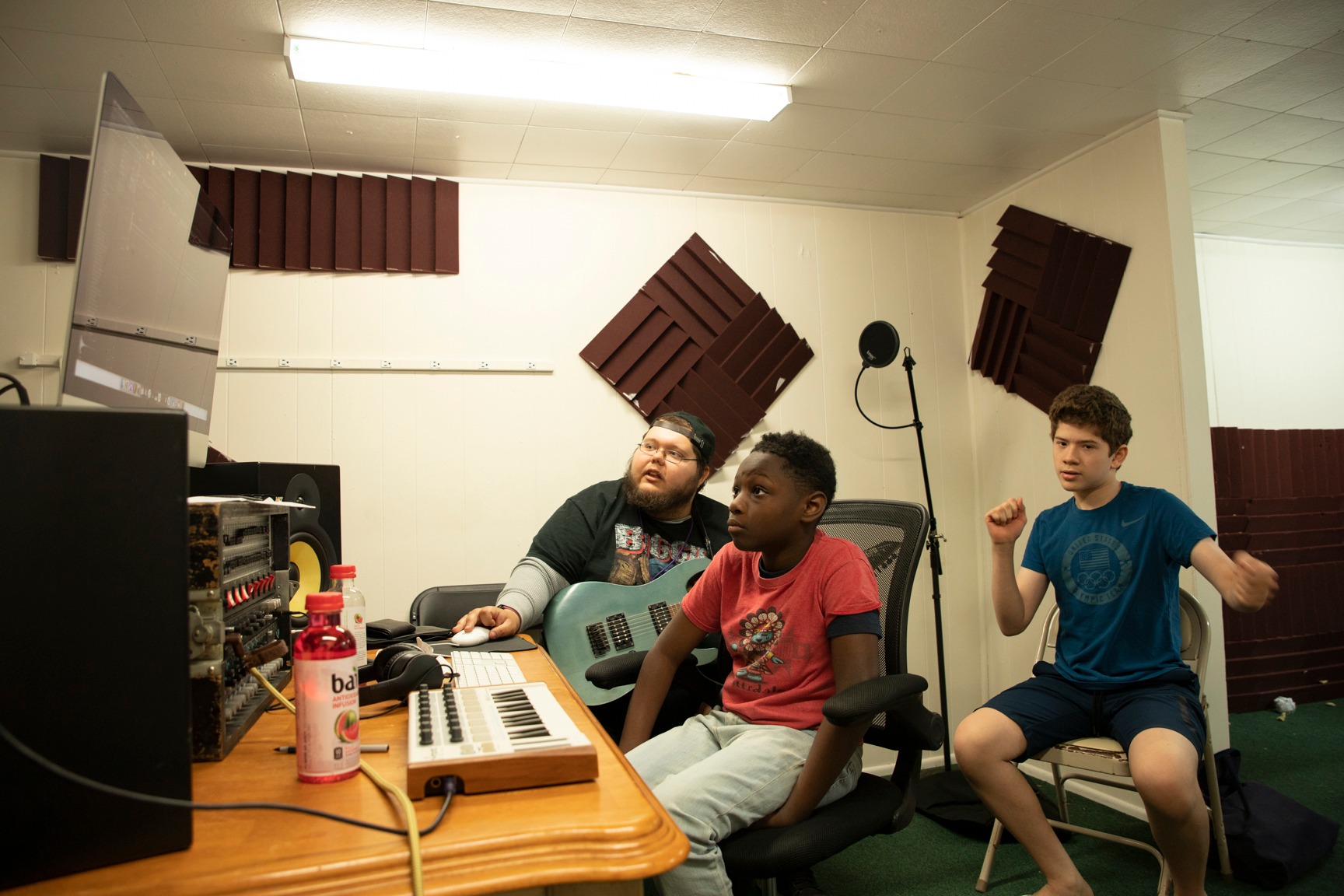 Nick Makosky
AmeriCorps Member
(he/him)
Nick is a highly accomplished professional in the field of audio engineering, hailing from Elmer, NJ. He earned his Bachelor of Science degree in Recording Arts from Full Sail University, where he graduated at the top of his class, demonstrating an exceptional talent and dedication to his craft.
With a strong passion for music and sound, Nick has honed his skills to perfection. He holds a prestigious user certification in Pro Tools, the industry-standard software for recording, editing, and mixing music. His proficiency with Pro Tools allows him to expertly manipulate soundscapes and create exceptional sonic experiences.
Throughout his career, Nick has had the opportunity to collaborate with some of the biggest names in the music industry. He has worked alongside renowned artists such as Usher, Lil Baby, Lil Uzi Vert, Musiq Soulchild, and JID, contributing his expertise to their creative projects.
While achieving significant success in Atlanta, GA, Nick made the decision to return to his roots in New Jersey. Driven by a desire to share his knowledge and expertise, he now dedicates his time to working with those who aspire to pursue careers in audio engineering and music production. Nick's dedication to empowering the next generation of audio professionals reflects his commitment to giving back to his community and nurturing the talents of young artists.
Beyond his professional accomplishments, Nick Makosky is a multifaceted individual with a deep love for music. He is not only an exceptional audio engineer but also a talented musician, producer, and performer. His musical abilities allow him to approach his work from a unique perspective, infusing his projects with creativity and originality.
Nick Makosky's journey from Full Sail University to collaborating with industry giants and returning to his community is a testament to his unwavering passion for music and his desire to make a lasting impact. Through his expertise, guidance, and dedication, he continues to shape the landscape of audio engineering while inspiring and nurturing aspiring talent along the way.
I love making music and watching horror films.