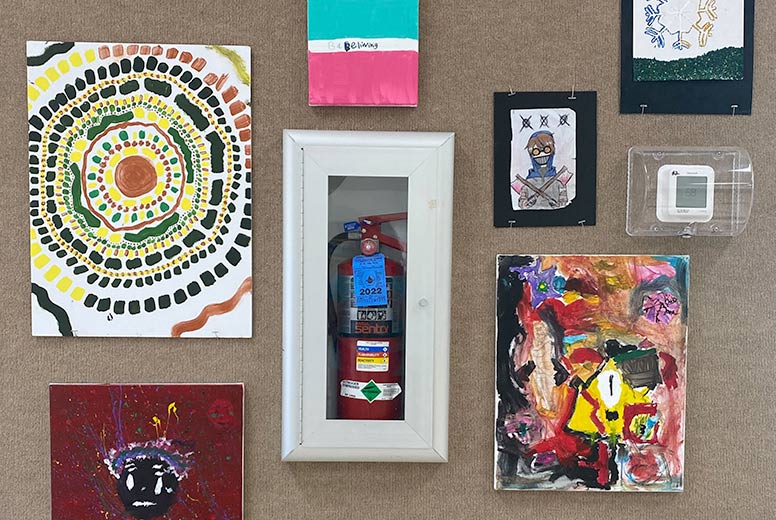 Registration Open for Teen Arts Festival
October 18–24, 2022
Overview
The 2022 Gloucester and Salem County Teen Arts Festival will be virtually adjudicated through an online contest portal. Students are also invited to perform and exhibit on-site at Appel Farm for our May 21st Arts Fest!
Schools must register to participate in Teen Arts by April 1st, 2022.
Submissions will be due by April 18th. Our team of artists will adjudicate virtually and release nominees in early May to advance to the State Competition.
All 2022 Teen Arts participants are invited to perform and exhibit on May 21st, 2022 at Appel Farm's Arts Festival. Students, educators, and caregivers may also participate in the day's workshops, college fair, and more!
Please contact us at 856-358-2472 or khill@appelfarm.org with questions or ideas to make this work for your school and students.
Thank you to Ocean First and the Gloucester County Cultural & Heritage Commission for supporting artistic youth in Gloucester and Salem Counties.
Who can participate?
Middle (13+) and high school students, or the age/grade equivalent, from public, charter, parochial, or home school organizations in Gloucester and Salem Counties in New Jersey may participate. In most cases, a coordinator from the school will register, and work with teachers to enter students' work. Students: If your school does not register, you can register as an individual entrant. Individual entrants who are under the age of 18 should register with a parent/guardian listed as the coordinator. Individual entrants who are 18+ should register with themselves listed as the coordinator. Individual entrants will enter their own work.
Registration
School registrations due by March 18, 2022 (submissions are due April 18, 2022):

1-5 Students: $35
6-50 Students: $125
50-100 Students: $225
100+ Students: $350

Submit a copy of your Registration Form confirmation (which will be emailed to you) to your School Business Office for payment via check or money order made payable to:

Appel Farm
PO Box 888
Elmer, NJ 08318
Disciplines & Guidelines
Dance, Vocal, Drama, Musical Theater, Instrumental
Large group: 16+ (10 Minutes)
Each school may submit a maximum of 2 Large Groups for each performance category.
Each Large Group may submit 1 entry.
The maximum length of each large group submission is 10 min.
Small group: 1-15 (5 Minutes)
Maximum of 20 Small Group entries per school, per category.
Each soloist may submit only 1 entry but may appear a second time as part of a separate small group.
Max length of each submission is 5 min
---
Creative Writing
Prose: limit of 4 pages
Poetry: limit of 4 poems or 4 pages, whichever is greater
Formatting Requirements:
Orientation: 8½" x 11" page in portrait
Margins: 1″ on all sides
Font: 12pt. Times New Roman
Title: top left of the page
Page Numbers: bottom right
Student Name, School, and Grade: upper right-hand corner of each page
*No written comments should appear on the work
---
Visual Art
Virtual submissions file names should be the student's name (example: erikstratton1.jpg)
2D Visual Art
Maximum of 20 2D entries per school
Virtual submission may submit 2 images per entry: once close up, and one distance viewAll student work must:
Be two-dimensional (2D) artwork (painting, drawing, collage, print, mixed media, computer-generated or photograph
Show creativity and originality, composition, content, and technical skill
Follow copyright and plagiarism rules
3D Visual Art
Maximum of 10 3D entries per school
May submit 2 images per entry OR 1 360 walk-around video per entry. Please choose one format or the other.
Maximum time is 1 minute, and no commentary may be included.
All student work must:
Be three dimensional (3D) (ceramic, glass, plastic, wood, paper mâché, and mixed media)
Show creativity and originality, composition, content, and technical skill
Follow copyright and plagiarism rules
Video
Maximum 3 entries per school
Maximum length 10 minutes per entry
Entries may be worked on by individuals or groups
Videos must be 2GB or less to upload to portal
Videos can be submitted using YouTube links. Links must be marked "Unlisted."
Questions about entering? Email khill@appelfarm.org